Puzzle Words HD
Children playing and learning letters on the iPad
Well received
#2 of the educational iPad apps in Sweden
"The unique property of the app is that it delivers a good introduction to the alphabet." - PappasAppar.se
"Puzzle Words HD is easy and educational..." - AlltOmMac.se
Summary
Puzzle Words HD is more than just a high quality jigsaw puzzle game. It also lets your preschooler become accustomed to the letters of the alphabet and learn how to read short words.
Watch the video to learn more.
A fantastic combination
Most children between the age of two and six are fascinated with jigsaw puzzles. The touch screen of the iPad makes jigsaw puzzles more accessible to younger children. Anyone who has seen young children solving puzzles on an iPad knows this. There are many good jigsaw puzzle apps for the iPad, but no other like Puzzle Words HD.
What is unique with Puzzle Words HD is that it adds letters and words to the mix, including their sounds. While the children are playing, why not offer them the possibility to learn the alphabet in an entertaining way?
In addition to interacting with the pieces of the puzzle, the children will actually spell the word by placing letters. At first the letters will simply be geometric shapes to them, just like the rest of the puzzle pieces. But since the names of the letters are pronounced the children will soon start to make the association between the shape and the name.
Encouraging curiosity
Not only will the children learn the letters, their eyes will also open to the wonderful world of the written word. Prepare yourself for answering this question frequently: "What does it say here?"
Multiple languages
The language of the words are configurable inside the app. The current version includes words in both English and Swedish.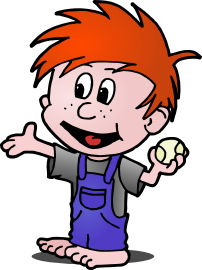 Features include
Clear pronunciation of letters and words

Fully interlocking jigsaw puzzles

Puzzles from three different themes

Puzzles all containing six pieces, plus the letters of the word

Settings safely hidden from the child

No In-App-Purchases

No links taking the child out of the app

Saving of progress between sessions

Incredibly reactive multi-touch control
Puzzle Words HD is available on the App Store.